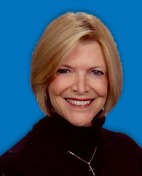 MARTHA'S FAVORITE TRAINING TOPICS
---
Professional Background
Over the past 25 years, Martha has served as content developer and technical expert for a myriad of businesses in manufacturing, construction, distribution, retailing, and service providers. Martha has written courses on payroll, garnishment, employee benefits, wage and hour, and sales and use tax and has presented over 1,000 public seminars to more than 50,000 customers. She takes a very personal, competent, and studied approach to her clients. Martha understands that even though these issues may not dazzle the average person, they are critical for the financial health and success of every company.
Experience
Martha specializes in the areas of payroll, wage and hour law, garnishment issues, and sales and use tax. Making the obscure and complex simple and easily understood is undoubtedly Martha's greatest gift as a trainer, consultant and teacher.
Martha Jenkins is a founder and president of Alliance Training and Consulting, Inc. Martha's business training courses, E-learning programs, and graduate-level curriculum have been purchased and promoted by some of the world's largest and most respected training companies. Martha's curriculum development capabilities provide programs which are truly customized to our client's needs. This unique ability is appreciated by both our clients and other nationally recognized training companies. Martha provides Alliance with the curriculum development capabilities to enable Alliance to create and design complete training packages for our clients.
Education
Harding University, Searcy, AR – B.A. Education
Further studies
University of Missouri, Kansas City, MO
University of Kansas, Overland Park, KS
Johnson County Community College, Overland Park, KS