Excel Dashboards
---
Create Powerful Dashboard Reports with Microsoft Excel
Build your skills to analyze data and create updatable interactive dashboards with these easy-to-follow instructions.
---
Analyze data and create interactive dashboards with the skills with these easy-to-follow instructions.

Enjoy clear, concise, step-by-step lessons to learn to create powerful dashboard reports with Microsoft Excel. You will gain valuable insights from your business data in a fraction of the time with the easy to create graphs and visuals.

Ask questions and get answers from your data for greater insight, adding value to your spreadsheet data.
---
Access 24/7
90-Minute On Demand Webinar
Review as often as you would like.
You will have access to this webinar for a period of 90 days.
Email and phone support is included to answer any question you may have while taking the course.
Enroll Today!

This Microsoft Excel course focuses on essential spreadsheet skills including:
Learn to create data and develop powerful calculations.

Easily create a wide range of graphs and visualizations.

Understand the goals of data visualization.

Learn to use conditional formatting, from data bars to icon sets to add finesse to your dashboard.

Review the Excel logic functions which are key to adding dynamics to your dashboard.

Explore the rules of effective charting.

Start by building bar charts, column charts, pie charts and line charts to display your data.

Build more complex charts like scatter plots, combination charts and more to really tell your story.

Add interactivity to your dashboard with the MATCH () and INDEX () functions.

Leverage pivot tables within your dashboard to add even more interactivity.
Plus, you will learn general tips every Excel user should learn but are not in the course manual!

Your Instructor: Mitzi Katz
Mitzi Katz is a highly respected computer training program developer and facilitator. Mitzi trains on Microsoft Office which includes Excel, Microsoft Project, Word, PowerPoint, Outlook, and Publisher, and a variety of spreadsheet software and computer programs.

Mitzi Katz excels in participant-oriented training. She has trained at all experience levels to government, industry and the private sector. Learners leave Mitzi's sessions with specific skills and new tools they can implement immediately on the job. She includes tips and tricks and "Gotchas" for those looking for a higher level of instruction. Her interactive teaching style has propelled her into a highly recognized trainer in her field of expertise. (View Mitzi Katz's bio.)
Interactive Course - Knowledge Checks As You Learn - Certificate of Completion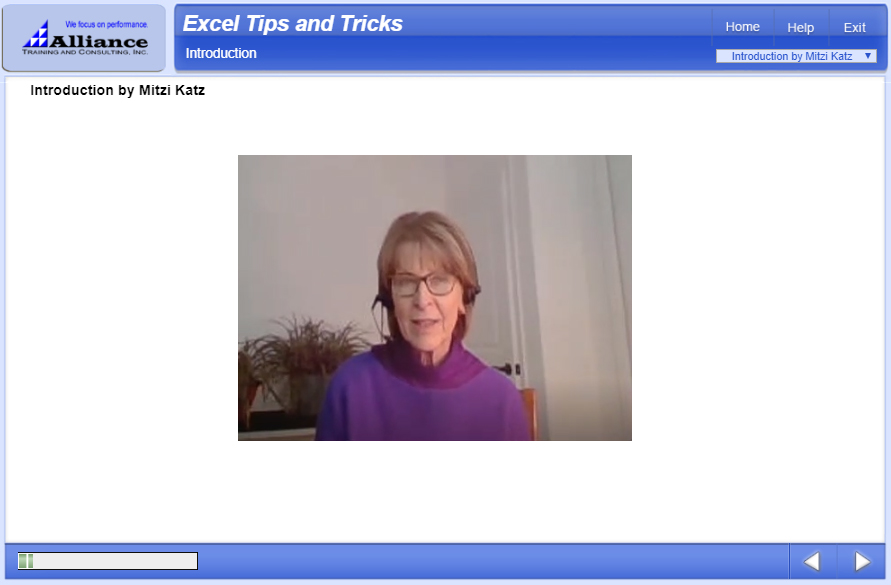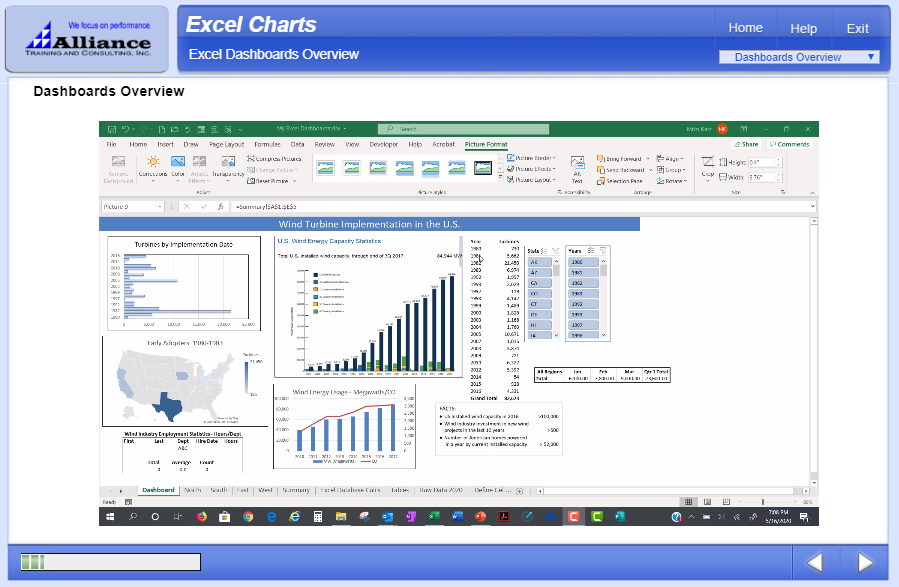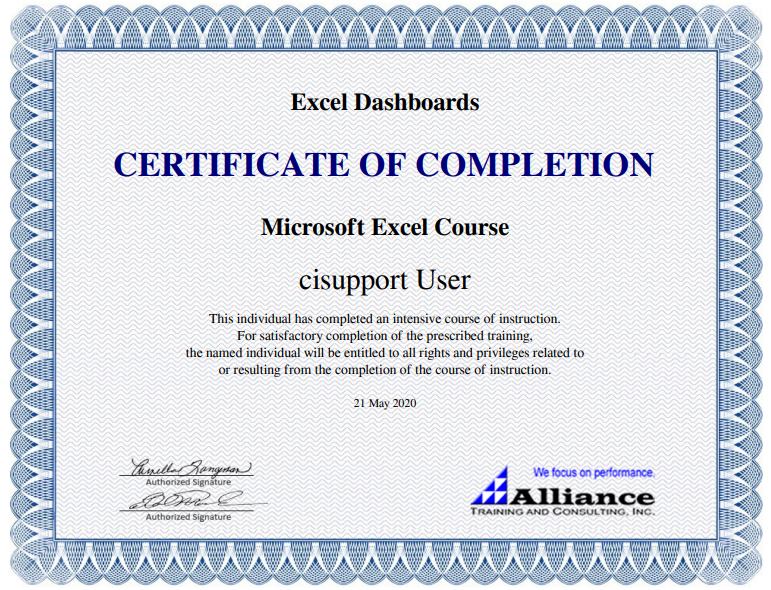 ---
To learn more about all of our webinar training, click to: On Demand Webinars & Customized Webinar Training