MS Outlook: Making Outlook Work for You
---
Put the power of Microsoft Outlook to work for you. A complete course with tips and tricks you can apply immediately.
---
This Microsoft Outlook course covers all aspects of this multi-faceted communications tool and includes email, calendars and scheduling, contact management, tasks, notes, and journaling.

This course is a complete stand-alone class. Each component is explored in full. Shortcuts and integration are included throughout. While you may be comfortable with email, you will be surprised by the multitude of features you have yet to realize!

Plus, you will learn general tips every Outlook user should learn but are not in the software manual!
---
This class will help you master the full range of MS Outlook capabilities, implement tips and tricks that will save you time, and stop being overwhelmed by the volume of emails you receive.
This Online On-Demand (self-study) training course includes expert visual demonstrations and step-by-step guidance. You will be able to follow along and successfully complete the course by completing the Knowledge Check quizzes that reinforce learning and practical application. You will be able to access the course from any internet, connected device 24/7.
---
Learn best practices for setting up Outlook for you and your needs.
Apply the most effective techniques for outgoing email.
Control incoming email without being overwhelmed.
Plus, maximize the use of calendar, contacts, task features and much more...
---
Begin your course today!

Click on the link above to access the course immediately.
Access 24/7
90-Minute On Demand Webinar
Review as often as you would like.
You will have access to this webinar for a period of 90 days.
Email and phone support is included to answer any question you may have while taking the course.
---
Meet your instructor: Mitzi Katz
Mitzi Katz is a highly respected computer training program developer and facilitator. Mitzi trains on Microsoft Office which includes Excel, Microsoft Project, Word, PowerPoint, Outlook, and Publisher, and a variety of spreadsheet software and computer programs.

Mitzi Katz excels in participant-oriented training. She has trained at all experience levels to government, industry and the private sector. Learners leave Mitzi's sessions with specific skills and new tools they can implement immediately on the job. She includes tips and tricks and "Gotchas" for those looking for a higher level of instruction. Her interactive teaching style has propelled her into a highly recognized trainer in her field of expertise. (View Mitzi Katz's bio.)
---
Interactive Course - Step-By-Step Guides - Knowledge Checks As You Learn - Certificate of Completion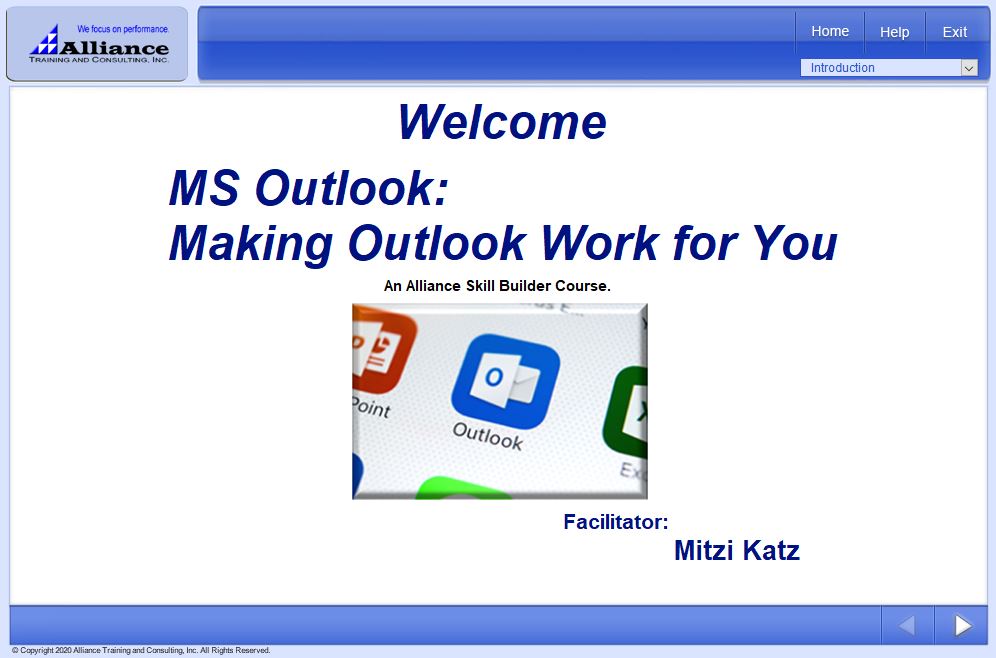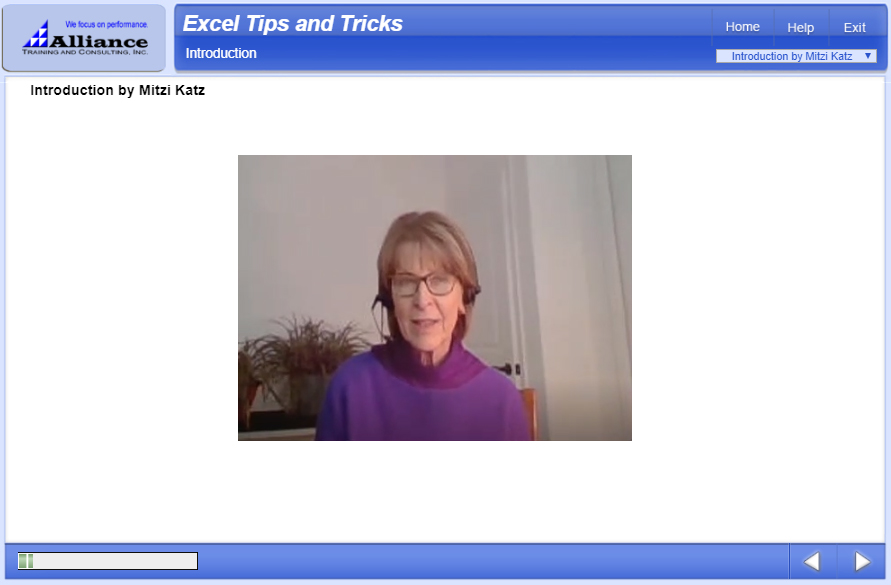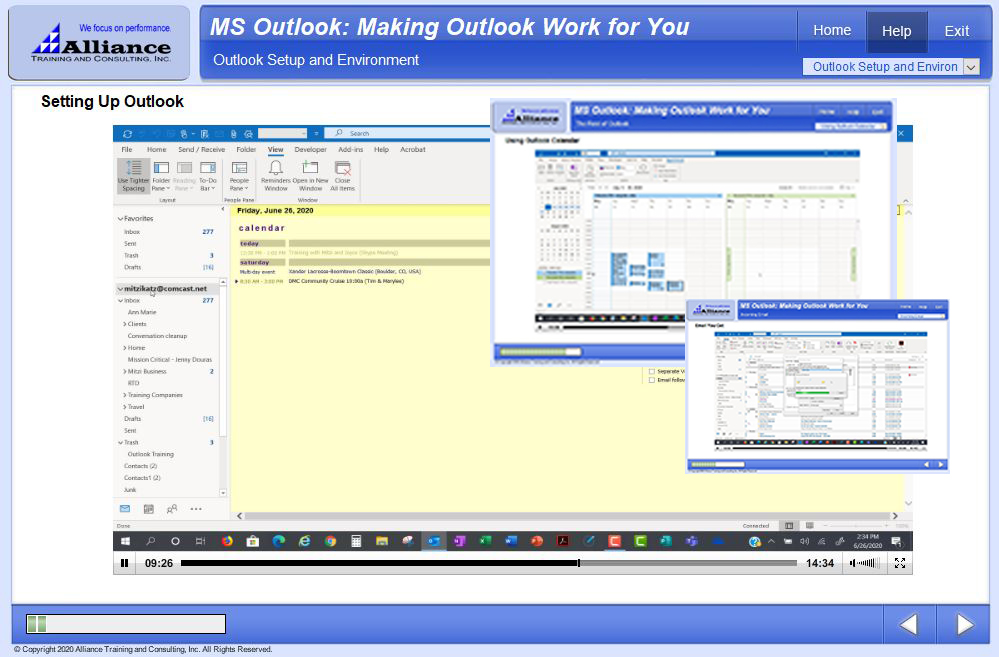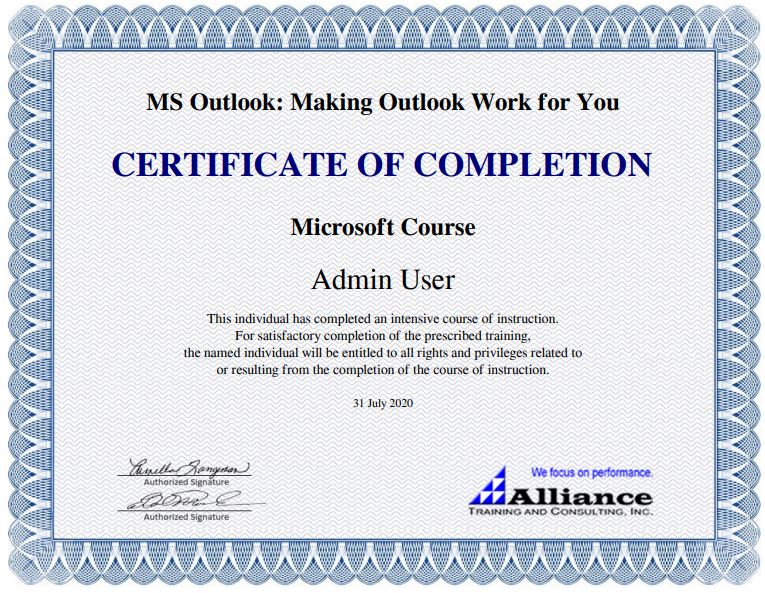 ---
To learn more about all of our webinar training, click to: On Demand Webinars & Customized Webinar Training