MS Word: Intermediate Course
---
Optimize your use of Microsoft Word – navigation headings, collapse and expand, move data without cut and paste, instant Table of Contents, and more.
This 90-minute course goes beyond MS Word Basics - Learn to automate tedious tasks such as preparing a letter to send to every customer of your organization.
---
Intended for intermediate users, those who are self-taught who may have some gaps in their knowledge, and those interested in learning more needed details for expanded use!
Once you have come to terms with building a good Word foundation, the next step is knowing how to put the many uses of styles to work for you.

The goal of this course is always to speed our work, increase your skills to build a more professional-looking document. You will explore the beginnings of Headers and Footers and managing graphics in Word – all kinds of graphics for all kinds of use!

Plus, you will learn general tips every Microsoft Word user should learn but are not in the software manual!
---
This class will help you master the full range of MS Word capabilities, implement tips and tricks that will save you time when creating and managing Word documents.
This 90-minute course is intended for new users who want to go beyond the basic functions of MS Word. The course is designed to get you up to speed on the many Word functions and maximize the full capabilities and newest MS Word features!
This Online On-Demand (self-study) training course includes expert visual demonstrations and step-by-step guidance. You will be able to follow along and successfully complete the course by completing the Knowledge Check quizzes that reinforce learning and practical application. You will be able to access the course from any internet, connected device 24/7.
---
Enroll Today!
Access 24/7
90-Minute On Demand Webinar
Review as often as you would like.
You will have access to this webinar for a period of 90 days.
Email and phone support is included to answer any question you may have while taking the course.
---
Learn best practices to set up and use MS Word more advanced features. Course topics include:
Word Basic Headers and Footers
Treating Text Graphically in Word
More Graphic Features in Word
Automated Graphics in Word
Plus; you learn:
What to do with styles and when to optimize your use of Word – navigation headings, collapse and expand, move data without cut and paste, instant

Table of Contents, and more

How to apply basic Headers and Footers that work

How to insert and control graphics – design elements, layout options, flip horizontal, condensing, replacing, and correcting pictures

How to treat text graphically with shading and borders, drop caps and typography, create special effects with WordArt

Build charts in Word, capture text you use repeatedly in quick parts, build automatic signature lines

Call on automated text for instant watermarks, cover pages, and smartart diagrams.
And much more...
---
Meet your instructor: Mitzi Katz
Mitzi Katz is a highly respected computer training program developer and facilitator. Mitzi trains on Microsoft Office which includes Excel, Microsoft Project, Word, PowerPoint, Outlook, and Publisher, and a variety of spreadsheet software and computer programs.

Mitzi Katz excels in participant-oriented training. She has trained at all experience levels to government, industry and the private sector. Learners leave Mitzi's sessions with specific skills and new tools they can implement immediately on the job. She includes tips and tricks and "Gotchas" for those looking for a higher level of instruction. Her interactive teaching style has propelled her into a highly recognized trainer in her field of expertise. (View Mitzi Katz's bio.)
---
Develop the full range of MS Word Intermediate's essentials features.
Interactive Course - Step-By-Step Guides - Knowledge Checks As You Learn - Certificate of Completion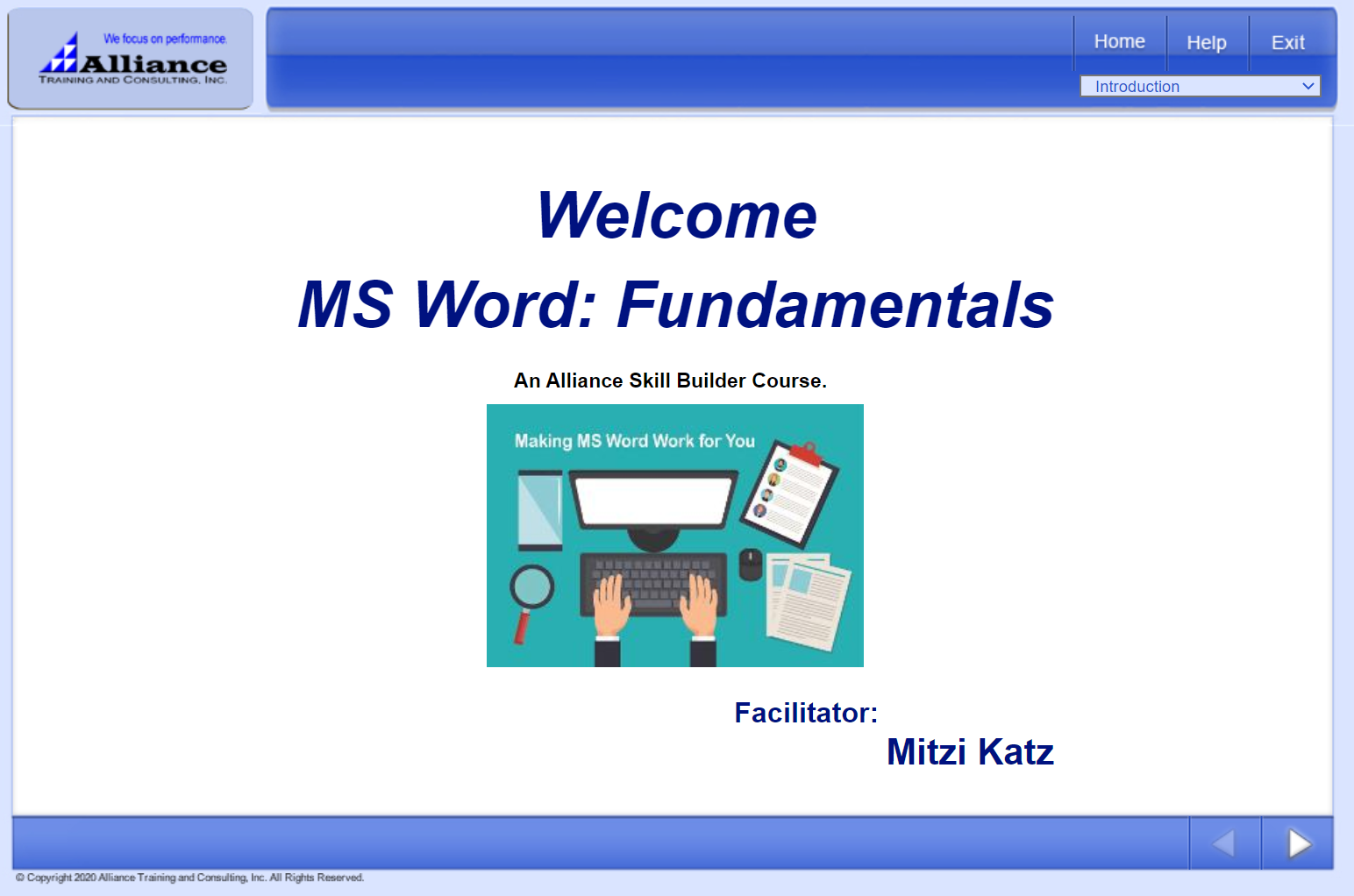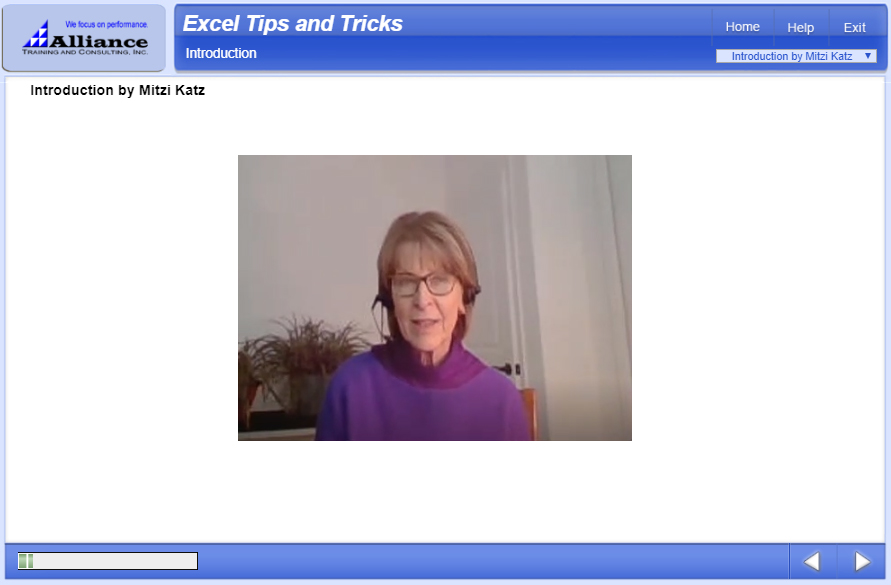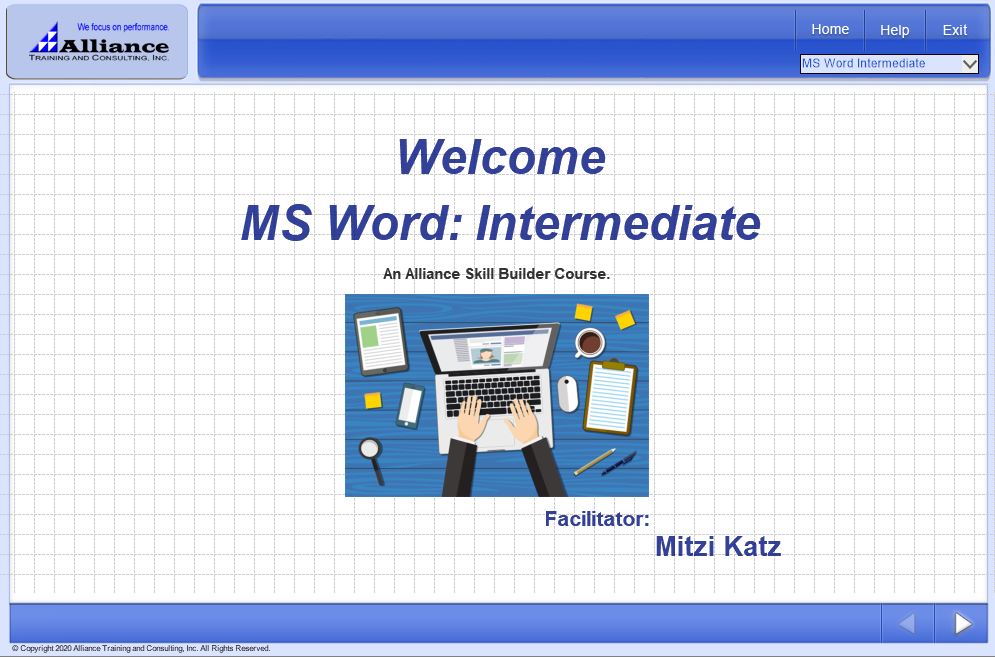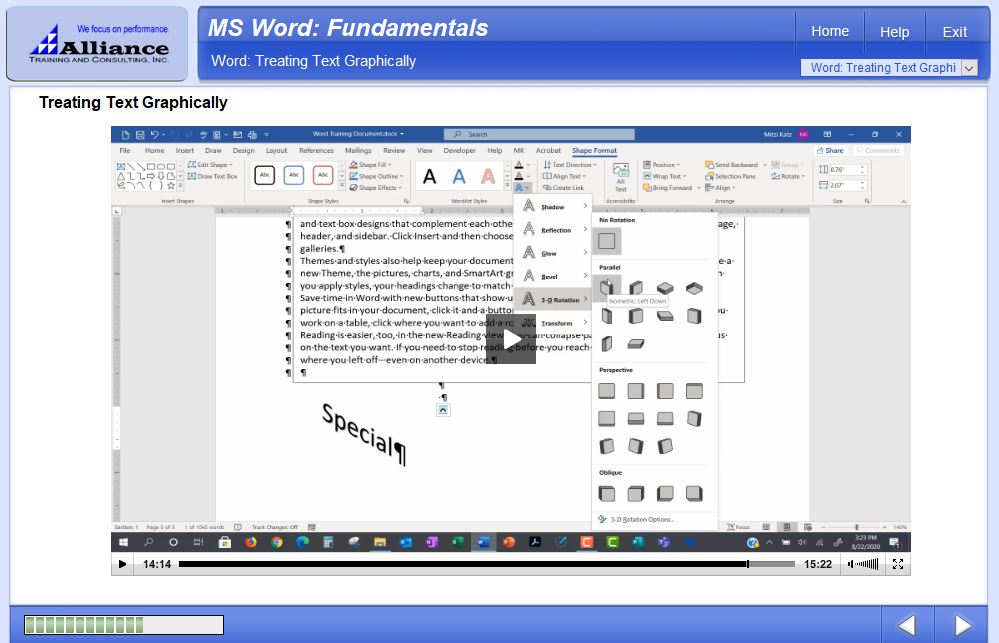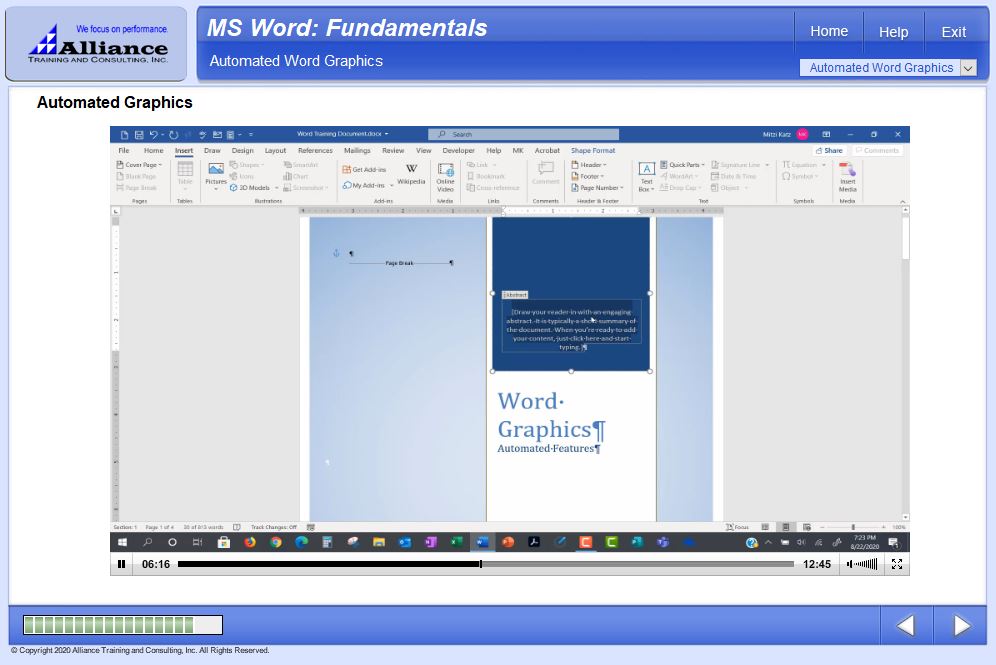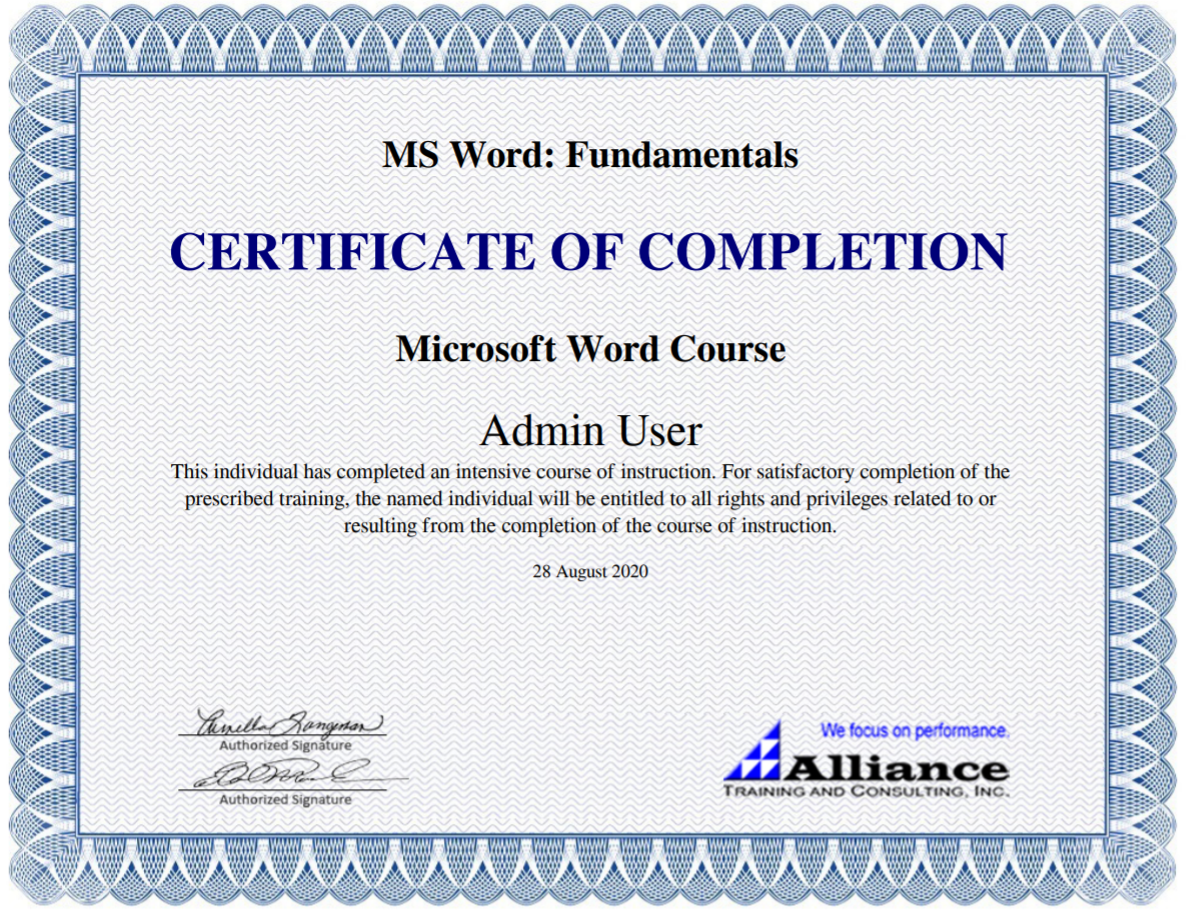 ---
To learn more about all of our webinar training, click to: On Demand Webinars & Customized Webinar Training