Excel Charts
---
Create Impressive Graphs & Data Visualization in Microsoft Excel!
Learn to create charts, graphs and chart templates without ongoing manual formatting.
---
Learn Excel Charts to Create Impressive Graphs and Data Visualization in Microsoft Excel

In this course, you will learn how to create a meaningful visual of your data with instant charts, combo charts, sparklines, and maps! Create chart templates to avoid unnecessary ongoing manual formatting.
Access 24/7
90-Minute On Demand Webinar
Review as often as you would like.
You will have access to this webinar for a period of 90 days.
Learn from a Professional Instructor who has helped thousands of students Master Excel Charts and become even more effective at work. We invite you to access this 90-minute session to advance your career.
Email and phone support is included to answer any question you may have while taking the course.
Enroll Today!
A picture can be worth 1,000 words (or worth nothing if the wrong data is charted with the wrong charts).
Develop the skills to quickly craft effective presentations and reports from your data.
Learn the formatting tools in Excel to add add power and flair to your presentations to deliver the "big picture" at a glance. This interactive webinar explores the Excel features to help you tell the story of your data. You learn quick methods for creating charts, learn how (and why) to use different chart types, and how to alter the look of a chart with layout, color, and content changes.
Through interactive, hands-on demos every step of the way, you develop a thorough understanding of the when, why, and how to use Excel Charts.
You will learn to:
Create designer-quality Charts in Microsoft Excel
Improve general Excel knowledge

and much more...
Your Instructor: Mitzi Katz
Mitzi Katz is a highly respected computer training program developer and facilitator. Mitzi trains on Microsoft Office which includes Excel, Microsoft Project, Word, PowerPoint, Outlook, and Publisher, and a variety of spreadsheet software and computer programs.

Mitzi Katz excels in participant-oriented training. She has trained at all experience levels to government, industry and the private sector. Learners leave Mitzi's sessions with specific skills and new tools they can implement immediately on the job. She includes tips and tricks and "Gotchas" for those looking for a higher level of instruction. Her interactive teaching style has propelled her into a highly recognized trainer in her field of expertise. (View Mitzi Katz's bio.)
Interactive Course - Knowledge Checks As You Learn - Certificate of Completion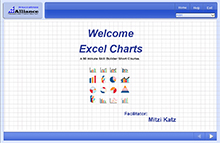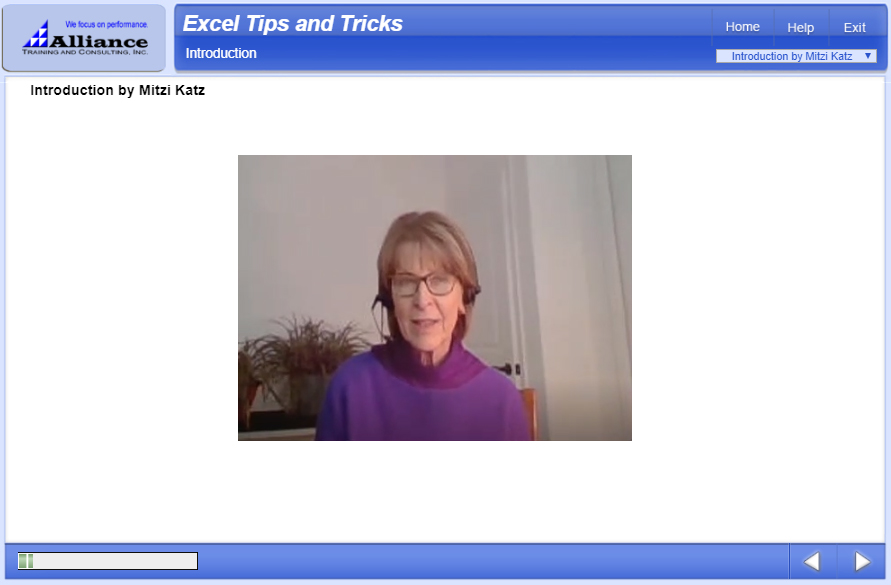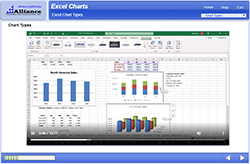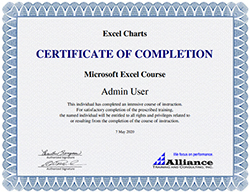 ---
To learn more about all of our webinar training, click to: On Demand Webinars & Customized Webinar Training