MS Word Advanced - Special Topics Course
---
Learn to automate the process of creating, formatting, and manipulating large Word documents.
STYLES & THEMES: Create and use Styles and Themes to quickly format your document.
MAIL MERGE: Create a Mail Merge document that incorporates names and addresses from a Word list, Excel spreadsheet, or Access database.
Create Mail Merge labels that incorporate names and addresses from a Word list, Excel spreadsheet, or Access database. ENVELOPES...
---
Intended for intermediate users who work with large Word documents, those who are self-taught who may have some gaps in their knowledge, and those interested in learning more needed details for expanded Word features!
Automate the process of creating, formatting, and manipulating large Word documents by learning the related features, such as automatic Styles for creating automatic Table of Contents, use of field markings for customized Table of Contents, two types of automatic Indexing, Table of Figures, Footnotes and Endnotes, Cross-References, Bookmarks, and Tracking Changes. Your challenge is to leave the manual method behind and move forward with automation.

Plus, you will learn general tips every Microsoft Word user should learn but are not in the software manual!
---
This class will help you master the full range of MS Word capabilities, implement tips and tricks that will save you time when creating and managing large Word documents.
This 90-minute course is designed to get you up to speed on the many Word functions and maximize the full capabilities and newest MS Word features!
This Online On-Demand (self-study) training course includes expert visual demonstrations and step-by-step guidance. You will be able to follow along and successfully complete the course by completing the Knowledge Check quizzes that reinforce learning and practical application. You will be able to access the course from any internet, connected device 24/7.
---
Enroll Today!
Access 24/7
90-Minute On Demand Webinar
Review as often as you would like.
You will have access to this webinar for a period of 90 days.
Email and phone support is included to answer any question you may have while taking the course.
---
Learn best practices to set up and use MS Word more advanced features. Course topics include:
Word Styles for Table of Contents
Customizing Table of Contents
Using Fields to Mark Indexing
Concordance Tables for Indexing
Captions for Table of Figures
Linking with Cross-References and Bookmarks
Autocorrect and Proofing to Finalize a Document
Plus; you learn:
How to finalize a document with automation to assist your reader in working through a document

Build links in an automatic, customized, and updateable Table of Contents

Two techniques for creating an automatic Index

Build links with automatic captions in a Table of Figures, cross-references, and bookmarks.

Manage footnotes and endnotes

Use Track Changes to apply a final proof to your document.
And much more...
---
Meet your instructor: Mitzi Katz
Mitzi Katz is a highly respected computer training program developer and facilitator. Mitzi trains on Microsoft Office which includes Excel, Microsoft Project, Word, PowerPoint, Outlook, and Publisher, and a variety of spreadsheet software and computer programs.

Mitzi Katz excels in participant-oriented training. She has trained at all experience levels to government, industry and the private sector. Learners leave Mitzi's sessions with specific skills and new tools they can implement immediately on the job. She includes tips and tricks and "Gotchas" for those looking for a higher level of instruction. Her interactive teaching style has propelled her into a highly recognized trainer in her field of expertise. (View Mitzi Katz's bio.)
---
Develop the full range of MS Word Intermediate's essentials features.
Interactive Course - Step-By-Step Guides - Knowledge Checks As You Learn - Certificate of Completion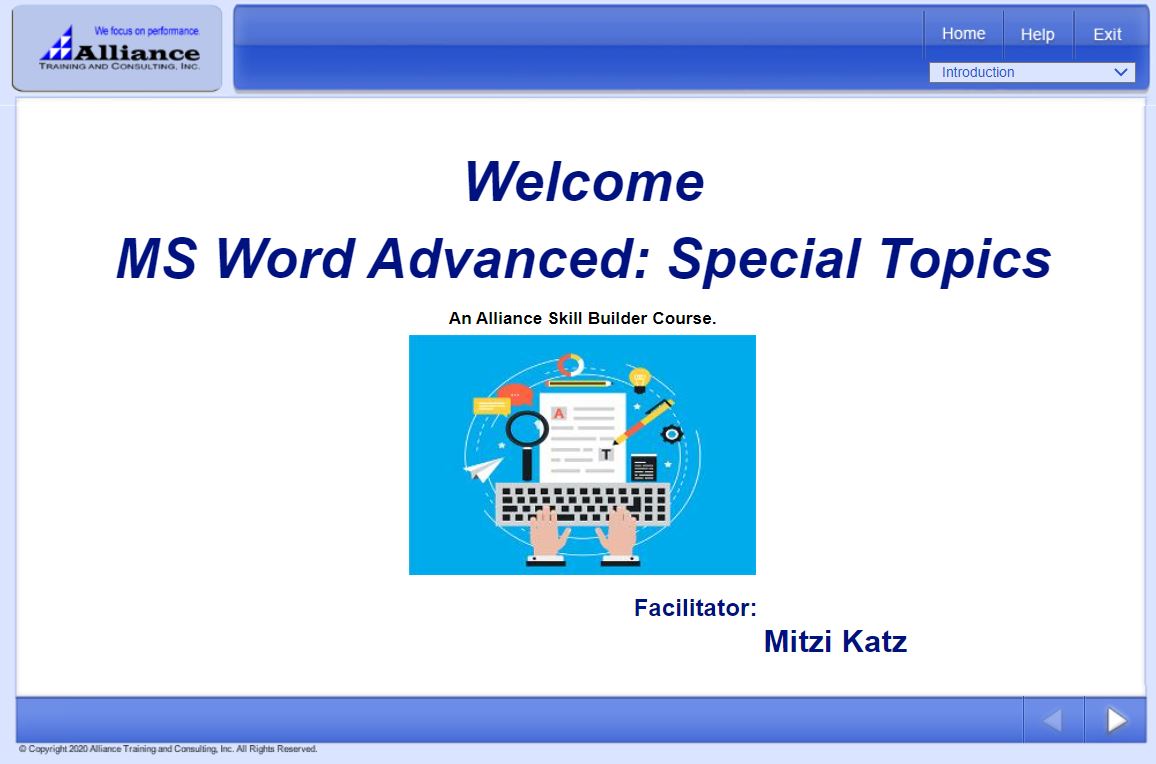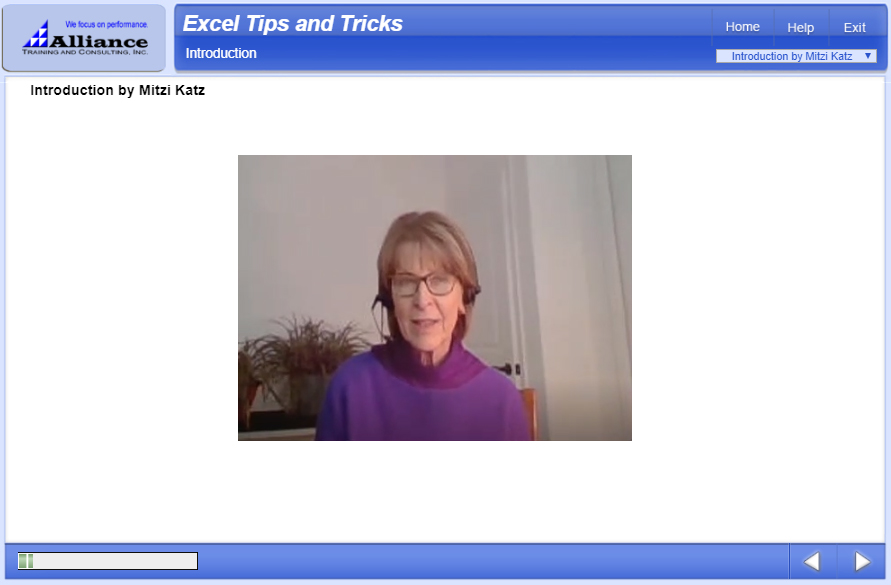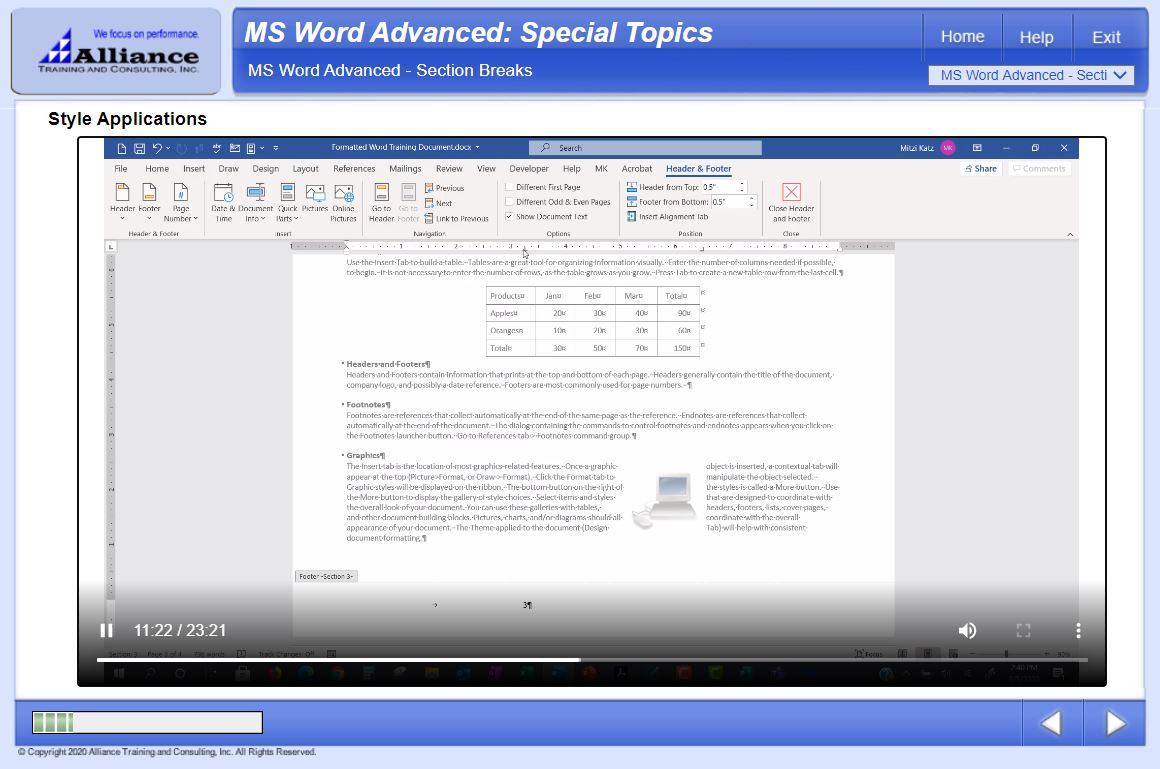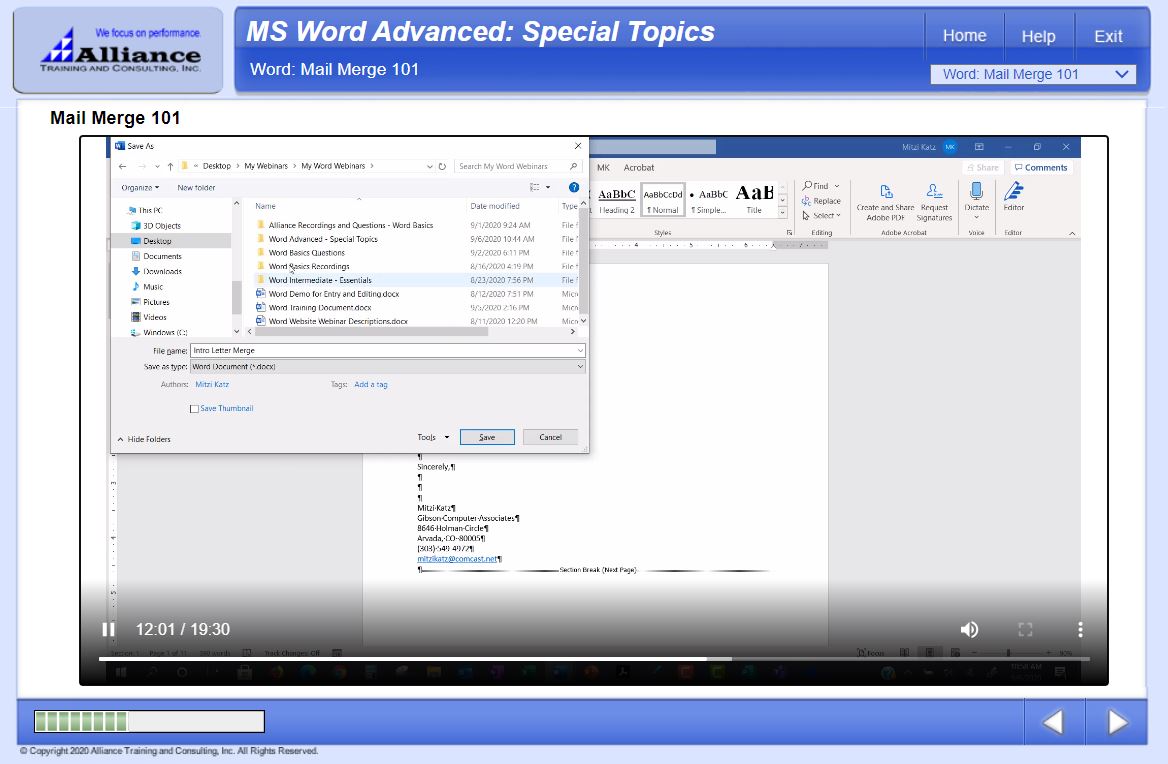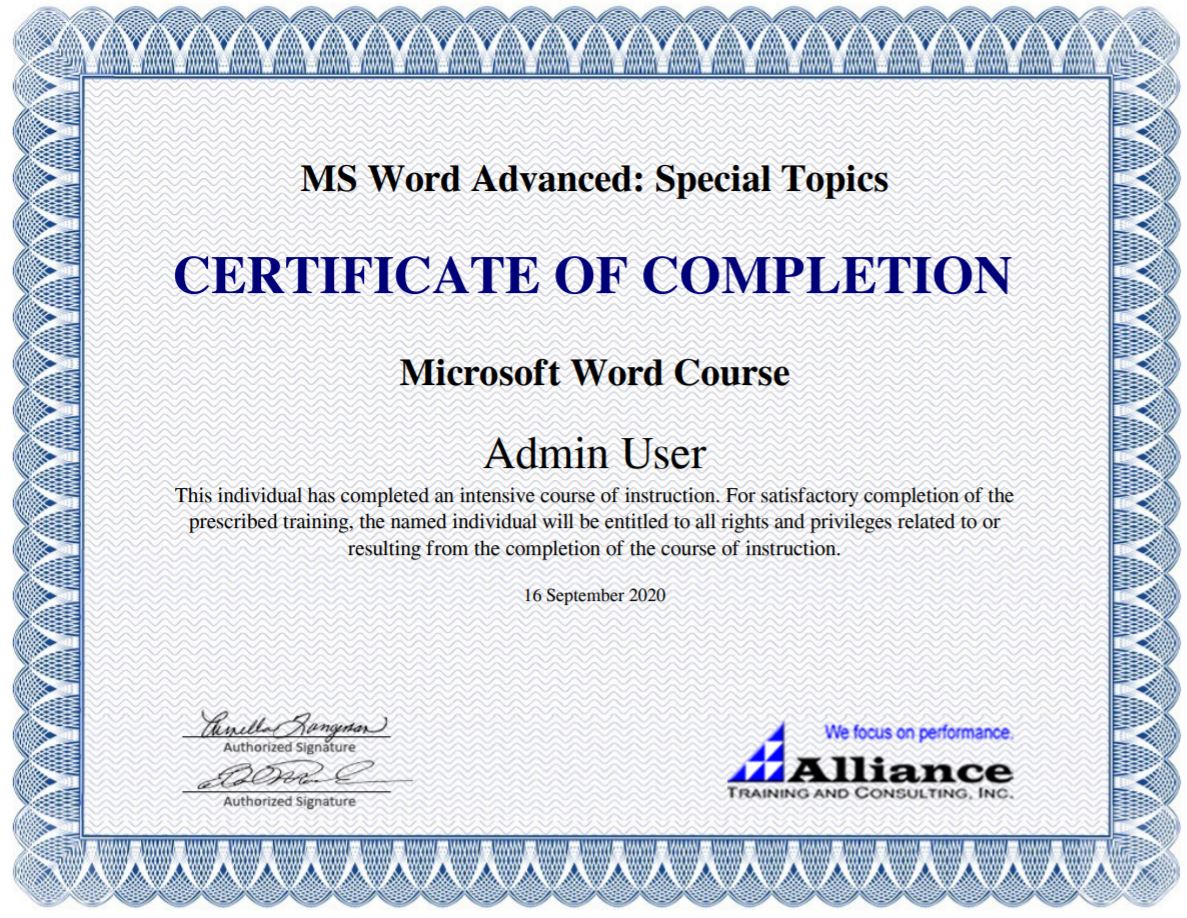 ---
To learn more about all of our webinar training, click to: On Demand Webinars & Customized Webinar Training