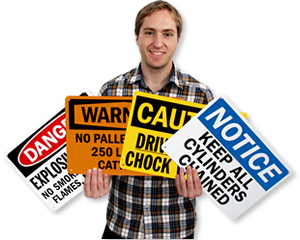 OSHA, Safety and Facility Management Course Directory
---
Onsite and webinar training to keep your organization compliant and your workplace safe with our OSHA Safety Training
Under the OSHA Act established in 1971, the primary responsibility of all employers is to provide a safe and healthy workplace. A vital element of any successful business depends on the training of the rules and regulations required by OSHA. Alliance OSHA training seminars and workshops are designed to help you meet OSHA regulations.
---
New Instructor-led Webinar:
Put your plan together with this 75-minute webinar is tailored to your company's concerns
---
View the video of OSHA compliance issues
---
Learn Solutions to OSHA Compliance
---
Having knowledge of the basic operations and authority of the Occupational Safety and Health Administration is imperative. Yet there is no reward to the attainment of that knowledge in itself. Instituting policies and practices that are designed to secure and maintain compliance with the standards is more important. Industry statistics prove that safety and health training programs dramatically cut workplace accidents and reduce worker's comp and health insurance costs. The training commitment to assure a safe and healthful environment is provided and maintained must be constant and unwavering.
---
Plan, Establish and Maintain a Safe Work Environment
---
In recent years, facility management has risen to prominence when actually it has been around for a long time. Now, it is the process of coordinating the physical workplace with the people and work of an organization. The primary function of facility management is to plan, establish and maintain a work environment that effectively supports the goals and objectives of the organization. The successful facility management professional in today's workplace is one who can be flexible, able to think quickly, has a grasp of business and finance issues, can communicate ideas effectively, and is able to manage time and multi-task easily. Alliance Training and Consulting tailors each training course to meet your goals and objectives. Our focus is on performance. We provide practical skills that can be applied on the job for immediate and sustained performance improvement.
---
Featured Trainers in OSHA and Safety