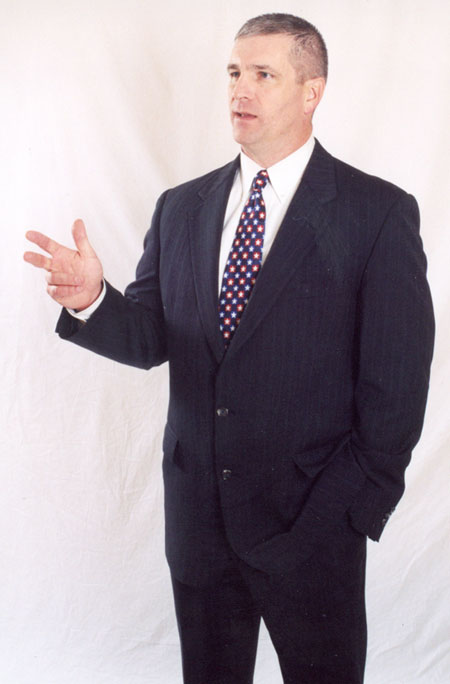 MARK'S FAVORITE TRAINING TOPICS
---
---
---
"My intent is to inspire those in attendance to action, be a leader worth emulating; be a person who can motivate others to achieve above-and-beyond results daily; be a leader who places his/her people above themselves and works diligently to facilitate and enable their success." - Mark Johnson
Mark utilizes 'war - stories' and personal experiences gained from my several decades as a Green Beret officer...Iraq, Mogadishu, Somalia, Philippines, Thailand, all the places where I participated in Life-and-Death situations....and translates those into real-word lessons inspiring his students to become a leader worth emulating with the ability to motivate the people around them.
Experience
In addition to being a world-wide Motivational Speaker, Mark Johnson has spent more than 15 years as a College Professor specializing in teaching the art of Leadership and Team Building. He spends a good deal of time coaching leaders through difficult career challenges. He was summoned to the White House where I presented then-President George Bush and wife Laura with a copy of his latest book, "Green Beret Secrets to Leadership and Team Building." Mark is also the author of "How To Get Anyone To Follow You Anywhere."
A real-life combination of James Bond and Rambo, Mark Johnson commanded specially-trained and educated teams that our nation selected for the most dangerous and hazardous missions. He conducted sensitive and classified operations in more than fifty-five countries throughout Africa, Asia, the Middle East, and Europe. Highly decorated, included among his more than twenty-five awards are the Bronze Star, earned for his heroic leadership during the Gulf War. A master parachutist, he has performed more than two-hundred jumps, and has been awarded the advanced parachutist badges from fourteen nations.
Mark specializes in the areas of leadership, motivation, patriotism, team building, recruiting, planning, and training for all levels of supervision. Your audience will learn to transform individuals into a unified team to attain greater success while overcoming adversity and improving efficiency. Mark tailors his presentations to meet the specific goals of each client.
Mark Johnson's Most Requested Topics
How to Get Anyone to Follow You Anywhere
Lessons in Leadership: Straight Talk from a Green Beret
Green Beret Secrets to Team Building
Capture Your Energy...Transform Your Life!
Start Off Right: Excel as a New Leader or Supervisor
Motivate From the Heart: "Make the Impossible Possible"!
Special Operations Planning: Action Strategies that Work!
Education
After graduating from Kansas University, Mark spent twenty-one years as a Special Forces, Green Beret officer achieving the rank of Lieutenant Colonel.
Mark spent 8 years on the faculty of the U.S. Army Command & General Staff College in Fort Leavenworth and currently serves as an Adjunct faculty member teaching two leadership courses at Longview College and Johnson County Community College.