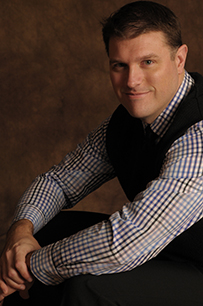 NEIL'S FAVORITE TRAINING TOPICS
---
---
---
Professional Background
Life is complex. We all need help to navigate the challenges and major decisions of our lives. We all have blind spots and have made choices that have hindered our personal and professional effectiveness. That's where Neil Idhe comes in. Neil's training and coaching helps groups and individuals work, play, relate and live intelligently.
The first third of Neil's career was spent in a variety of healthcare settings including outpatient counseling and group therapy. During this time he migrated into organizational psychology and became a corporate trainer for large healthcare system. This training experience lead him to develop his speaking and training career.
Experience
Neil has over a decade of professional training and speaking experience. He has worked with many Fortune 500 companies including Discover Financial Services, Wal-Mart, Merrill Lynch, Clorox, PepsiCo, Mass Mutual, and numerous other clients, associations and organizations from around the world. He is also co-author of the book, "When Would NOW Be A Good Time," and a consultant for Woman's World magazine.

When Neil facilitates training, he uses stories, case studies, and small and large group interaction to engage the audience and reinforce the learning.
Neil Ihde's Masters in Counseling education helped him develop the skills and techniques to become a highly respected executive consultant and coach. He is a Master Practitioner Consultant of the Myers-Briggs Type Indicator and has worked with thousands of individuals using the MBTI.

As a highly sought after keynote speaker, Neil Ihde presents topics such as:
4 Secrets to Becoming a S.T.A.R: How to Increase Your Personal and Professional Effectiveness
10 Mistakes Leaders Make...And How to Avoid Them
What's Your Life IQ? How to live intelligently...
Setting the Stage for Healthy Conflict
Here is what others say about Neil Ihde:
"I found Neil to be exceptional!...He delivered an outstanding message that was both inspiring and touching. He was a big win for our conference." - Ric Pearson, Senior Manager CUNA Insurance
"Woodward Radio Events was proud to work with Neil! We were thrilled to have a nationally known speaker provide a workshop at our event. Participants learned how to become great leaders and the presentation had the audience excited to apply the skills taught to their professional lives. We welcome the opportunity to work with Neil in the future." - Cindy Funke, Account Manager, Woodward Communications
Education and Certifications
BA in Psychology
BA in Sociology
MA in Counseling
Certified Myers-Briggs Type Indicator Practitioner