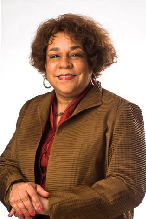 PAM'S FAVORITE TRAINING TOPICS
---
---
---
---
Professional Background
Pamela Collins is an accomplished and innovative consultant who provides tailored interventions that reflect new and best practices across the spectrum of organizational development, human capital management and customer service needs. She brings over 17 years of experience in conducting assessments, developing leaders and teams, strategy planning, and facilitating organization development, customer service and human resources processes that support change improvements and organizational productivity.
Pam has a talent for designing customized programs, processes and team development strategies that are human centered and task focused, thus facilitating strategic alignment of individuals and teams with organizational goals. She provides coaching for executives and managers; helping them gain broader perspective, clarity and refinement of strategy and goals within the context of role and responsibilities, with the emphasis toward building greater effectiveness.
Experience
Pam has worked in numerous industries including: American Red Cross, MCI Telecommunications, Health Care Institutions, and PricewaterhouseCoopers. Her work also includes international consulting. Pam is highly skilled, and brings depth of knowledge in the use of a wide variety of assessment tools. She is a certified Advanced Facilitator of the Myers Briggs Type Indicator (MBTI), DiSC Personal profile, and also a certified Facilitator of Stephen Covey's Seven Habits of Highly Effective People. Pam is experienced in administering and interpreting numerous 360-feedback instruments. She has worked with corporate presidents and senior leadership teams to assist them in using 360 Feedback to create organizational success profiles and leadership development plans.
Education
Pam holds a Master of Science in Organization Development from American University, a Training Specialist from Georgetown University and a Bachelor of Science in Psychology, and Education from Texas Southern University in Houston, Texas. She has served as an adjunct faculty member for University of Maryland, University College and Trinity University. She is currently a faculty Practicum Advisor to the Organization Development Masters Program at American University, Washington, DC.
Associations
The National Organization Network (NODN)
American University National Training Laboratory Association (AU/NTL)
Adjunct Faculty – American University
Society for Human Resource Management (SHRM)
National Forum for Black Public Administrators (NFBPA)