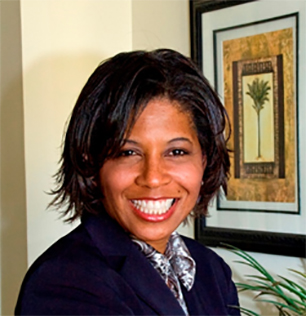 VICTORIA'S FAVORITE TRAINING TOPICS
---
---
---
---
Professional Background
Victoria Ashford is an experienced corporate trainer and speaker. She speaks at large international conventions, member associations, governmental agencies, and colleges & universities. Victoria is often featured in national publications & websites such as Black Enterprise, USA Today's Modern Woman, The Ladders and Career Builder.

Victoria mines from her 25+ years of experience in Training, Management, and Sales & Marketing developing her methods, messages and materials to improve the lives and performance of individuals and teams all across North America. Also to her credit are serving as an Air Force Officer, K-12 & College Professor, and successful Entrepreneur. Victoria is also a featured author of two books: "Incredible Business" and "When Would NOW Be a Good Time?"
Experience
Victoria Ashford's vast and diverse professional background has exposed her to a variety of personnel and personalities. Her 25+ year career has been spent in the roles of leading/directing, teaching/training and consulting/coaching.
Victoria Ashford believes in "Edutainment". That means NO BORING LECTURES that linger on and on. She employs fun, relevant and interactive exercises and case studies guiding participants to vibrant discussions and many "Ah-Ha!" moments; learning that leads to practical, tangible on-the-job application.
Victoria connects with people on multiple levels from diverse business & industry sectors. It's not unusual for her to effortlessly present to administrative support staff at one event, then relate to and train a group of business owners/leaders at the next one
If you want a presenter who is not "fluff & light stuff" and will ensure your group has practical "take-aways", then Victoria Ashford is your choice. She specializes in training the following: Resilience Development, Conflict Prevention & Resolution, Customer Selection, Retention & Service, Team Building, Write Right! (business writing) , Hear This, Not That! (listening skills for the modern worker), Say This, Not That! (communication skills for the modern worker).
Education and Certifications
University of Alabama at Birmingham – Master of Arts
University of Arizona – Bachelor of Arts