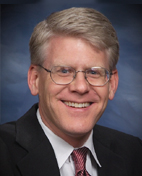 WARREN'S FAVORITE TRAINING TOPICS
---
---
---
Professional Background
Warren helps people reach their potential. Warren Wandling has 18 years of business and professional training experience. He has trained thousands of individuals across the nation in HR, management and sales. Through his training sessions, Warren brings a fresh approach to helping employees discover and apply their unique gifts and talents.
Warren's passion is to help individuals discover their true purpose. Using the workshop entitled "The Purpose Driven Employee," Warren helps entire companies improve overall performance by motivating individuals to maximize their own potential.
View all of our Employee Development courses.
Experience
Over the last 18 years, Warren has served in management, recruitment and marketing positions in the health, communications and financial industries. His responsibilities have included employee retention, evaluating the annual review process, salary analysis and bonus calculations. He has been responsible for employee coaching, resource management and overall company morale.
While working with companies such as Kemper Service Company, Padgett-Thompson Division of American Management Association, Cellular Systems, and CTG HealthCare Solutions, Warren has proven success in change management, training, recruiting and Human Resource responsibilities.
Education
University of Kansas - Bachelor Degree
Personnel Administration and Communication Studies