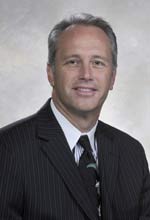 ROBERT'S FAVORITE TRAINING TOPICS
---
---
---
Professional Background
Dr. Pensa is a frequent guest lecturer at local Universities and provides expert commentary to local television stations and has served on advisory panels for State and Congressional Representatives. Dr. Pensa is an accomplished author and published "The Detection of Malingering with the MMPI-2" in Psychotherapy in Private Practice, 1996. Dr. Pensa has conducted over 8,000 psychological evaluations with written reports and has authored numerous training modules.
Experience
Dr. Robert "Chip" Pensa is an Organizational Effectiveness and Leadership Development practitioner and trainer with over 15 years of professional experience. Dr. Pensa worked with NASA, providing leadership development, team development, strategic planning, roles & responsibilities, change management, training, organizational effectiveness, and executive assessment. He has facilitated over 300 presentations, seminars, and in-service training sessions.
Prior to NASA, Dr. Pensa worked as a Clinical Psychologist and as an external consultant in the areas of executive development, high achievement, communication, conflict resolution, career development, change management, and team development. Dr. Pensa has worked with numerous elite and professional athletes and teams on enhancing peak-performance. In addition, Dr. Pensa has extensive experience in executive assessment, pre-employment testing, and fitness-for-duty evaluations with state, federal, and military organizations. Dr. Pensa is recognized as an Expert Witness, being involved in over 100 legal cases in civil and in criminal court. Dr. Pensa is an expert in systems theory, with vast experience in assessment, analysis, and intervention services.
Dr. Pensa attained Doctor of Philosophy (Ph.D.) and Master's of Science and degrees in Clinical Psychology from Nova Southeastern University. Previously, Dr. Pensa completed a Bachelor's of Arts degree from the University of North Carolina-Asheville in Psychology. Dr. Pensa has continued to supplement his formal education with over 20 hours of continuing education classes on an annual basis.
Education
Nova Southeastern University – Doctor of Philosophy
Nova Southeastern University – Master of Science
University of North Carolina-Asheville – Bachelor's of Arts