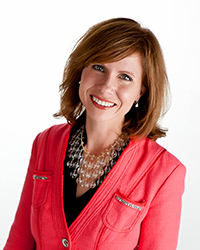 MANDI'S FAVORITE TRAINING TOPICS
---
Public Speaking
Business Writing
Technical Writing
Certified Speaking Professional
Mandi Stanley's career in public speaking began on a stage in front of 700 college freshmen. Talk about a tough audience! Mandi has moved from the campus podium to the corporate classroom. Speaking and training throughout North America, Mandi inspires business leaders to overcome organizational obstacles and deliver powerful written and oral presentations. With literally thousands of platform hours, Mandi has helped tens of thousands business professional combine the right words and style to get the winning edge they need.
Experience
Mandy Stanley works with business professionals who want to boost their image and with organizations that want to gain credibility in the marketplace.
Mandi began as a classified ad proofreader and editor with a small newspaper in the South. A move to Dallas, Texas, led to a full-time position as a technical proposal writer for a healthcare firm. She soon parlayed that experience into the opportunity to train others to be better persuasive communicators. Audiences appreciate her platform enthusiasm, interactive style, and content-rich messages.
With more than 22 years of experience on the seminar circuit, Certified Speaking Professional Mandi Stanley works primarily with business leaders who want to boost their professional image by becoming better speakers and writers. She has traveled throughout North America entertaining and educating more than 60,000 seminar participants, totaling more than 5,000 platform hours. Some of her repeat clients include:
Mandi's client list includes:
Campbell's Soup Company
United States Air Force
Kimberly-Clark's World Headquarters
Nuclear Energy Institute
McDonald's USA
Godiva Chocolate
National Football League (that's right—the NFL!)
In 2003, Mandi was designated a CSP, Certified Speaking Professional. Fewer than 9 percent of all worldwide speakers have earned this designation, and Mandi is the first Mississippian in history to receive this honor through the National Speakers Association.
She's a summa cum laude graduate with concentrations in English, communication, and management, and served as a faculty member of the American Management Association for five years. Mandi is the author of The No-Panic Plan for Presenters, which was named a Finalist in the Career category at the Independent Book Publishers Awards in New York. Audiences appreciate her platform enthusiasm, interactive style, and content-rich messages.
View a video of Mandi Stanley training on Public Speaking and Presentation Skills:
View our Presentation,Public Speaking and Writing Skills courses.
What others say about Mandi Stanley:
"As a result of your program, I saw instant improvement in the skills of our employees. This one was worth every penny!"
- YWCA of Greater Los Angeles, Patti Koltnow, Interim CEO
"I told you this before, but it bears repeating. You were absolutely outstanding! I speak for 300 people who truly appreciate what you did."
- Merrill Lynch, Nathan J. Sambul, First Vice President of Marketing Services
"We acquired some valuable tools that we are putting to work every day.What's more, we all had a great time!"
- Alling Henning Associates, Betsy Henning, President
"Writing well is very important to me, and your help has taken me to a new level."
- Everest Consulting Group, Michael D. Regan, President
" . . . what a positive impact your training has made. Your pleasant manner, coupled with your professionalism and expertise, has made you a favorite trainer of the NEI staff!"
- Nuclear Energy Institute, Phyllis Rich, Senior Director of Information Services
"From the feedback I received from attendees, I could not have been more pleased with the results of your program."
- National Football League, Lawrence Randall, Human Resources
"Our staff thoroughly enjoyed the seminar you delivered for the Federal Reserve Bank of Atlanta. Your energy level was great and you have outstanding instructor skills."
- Federal Reserve Bank of Atlanta, Shannon White, Training Coordinator
"We hope to have you back again next year. The conference was a huge success."
- Arkansas Economic Developers, Regina Hall, President of Monticello E.D.C.
Awards
Earned Professional Membership in the National Speakers Association in 1997
Received Highest Market Share Award from the American Management Association in 1998
Awarded with three Quality Awards for Customer Satisfaction from the AMA
Received the Rotary International Service-Above-Self Recognition for July 2000