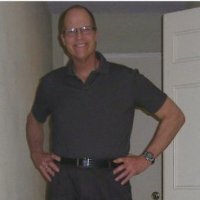 ANDY'S FAVORITE TRAINING TOPICS
---
---
Professional Background
With over 8000 hours of classroom facilitation, Andy has compiled an enviable record of accomplishment. He has designed, developed, and delivered topics that include Facilities Management, Critical Thinking, Accounting, Leadership and Management, and Customer Service.
Early on, Andy realized the importance of involving those attending his seminars in their own learning. He is never satisfied with a lecture-based approach. Instead, Andy encourages participation, questioning, and reflection so that the learners come to their own solutions, guided by Andy's expertise. His emphasis on Critical Thinking in every course he teaches fosters insights and knowledge that arise from each individual.
At the same time, Andy never loses focus on the bottom line and practical application. He believes that effective training must result in measurable and positive change, whether in behavior, cost, or profit.
Experience
Andy began his career as a trainer and instructional designer in 1992, conducting one and two-day seminars across the world. He learned his craft by doing it, honing his skills through constant application. He has collaborated with businesses ranging in size from Fortune 100 entities to government agencies to first-year start-ups. Organizations as diverse as H&R Block, the Department of Energy, Sprint and KPMG have benefitted from his breadth of experience.
In addition, Andy has developed dozens of complete curricula, creating Participant Guides, Facilitator's Guides, job aids, assessments, PowerPoint decks, process videos, and an innovative array of hands-on activities and exercises that allow the learner to incorporate, in a real way, what they have learned. Andy brings his experience as a trainer to instructional design, and his experience as an instructional designer to training.
Education
BA, Liberal Arts, University of Missouri
Certifications
Blanchard Situational Leadership