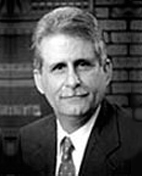 TONY'S FAVORITE TRAINING TOPICS
---
---
---
---
Professional Background
Tony has a unique ability to quickly establish rapport with training audiences and clients. Anthony C. Griffin is a training and performance improvement expert with twenty-eight years experience helping organizations in the US, Europe, Latin America, Africa, and the Middle East improve their performance. He is a former Peace Corps Volunteer. Being fluent in Spanish and English, Tony is often requested to give training sessions in both languages.
Tony Griffin's areas of expertise include: training needs assessment, instructional design, development of instructional materials, classroom presentation, job analysis, sexual harassment prevention, design and implementation of organizational change strategies, root cause analysis and problem-solving skills training, Poka Yoke (error-proofing) training, performance improvement strategies, team building, leadership and management skills training, succession planning, training program management, small group facilitation, train-the-trainers, interviewing skills, interpersonal communications skills training, and evaluation of the impacts of training.
Experience
Tony has served as the Training Manager for ITT Cannon Industries, Ray-O-Vac, and the Hospital Corporation of America. He is an adjunct faculty member in Supervision and Leadership at California State University, San Bernardino. He has completed advanced professional development courses with: California Manufacturing Technology Center, Alamo Consulting Group, National Training Laboratories, American Society for Training and Development, University of Michigan, International Society for Performance Improvement, Harless Performance Guild, Wilson Learning, Training House, Inc., Zenger-Miller, and Teleometrics, Inc., Dr. Edward DeBono.
View a video of Tony Griffin training on DeBono's Six Thinking Hats:
View all of our Employee Development courses.
What Others are Saying:
"We asked Tony to coach one of our key managers in closing some important performance gaps. Tony began by systematically working through the main issues with which we were concerned and successfully closed the session with an agreement for our manager to take specific action steps that will result in a more high-functioning employee. We appreciate Tony's work, and plan on hiring him for future consultations. We also unhesitatingly recommend him to you for coaching and other human resource development assignments." – Lucy Liou, Office Manager, Kotoni Trading, Inc.
"Mr. Griffin was wonderful in the classroom. The success of the program depended on class participation and Mr. Griffin kept us all at ease and made it comfortable for everyone….He was very professional and insightful, and definitely helped us reach the goal we were striving for which was better communication between staff members. I would highly recommend Anthony Griffin for any training needs." – Johnna Arden, Administrative Officer, George Bush Memorial Library
"Tony has proven himself to be a gifted instructional designer and stand-up trainer, and is easily able to gain excellent working rapport with his training audiences. He is focused and experienced in all aspects of training and development, and has been successful in every situation where we have placed him, I unhesitatingly recommend Tony as an extremely competent and versatile training professional…." – Paul Johnson, President, California Training Coalition
Education
Master's degree in Adult Education from the University of Tennessee
Bachelor of Arts from San Diego State University.