Jeff Weber
---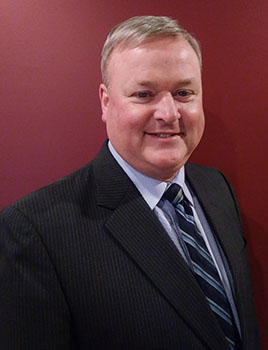 JEFF'S FAVORITE TRAINING TOPICS
---
---
---
---
---
Professional Background
Jeff Weber is a leadership development expert coach and trainer. He has over 20 years experience providing interactive training to employees from beginning supervisors to C-Level executives.
Jeff is recognized as a training and education subject matter expert whose corporate programs have supported work forces in a variety of difficult management challenges and employee development needs.
Background and Experience:
Jeff has delivered programs to help with Team Building, Performance Management, Situational Leadership, Building Mentor Programs, Succession Development Communication with Diplomacy & Tact, Facilitating Difficult Conversations, and many other customized training programs to meet specific needs.
Since 2004, Jeff has served as the Director of Training & Development for Americo Life Inc., a 100-year-old company with a subsidiary of eight individual life insurance companies as well as several other affiliate businesses. The architect of the company's first leadership development, customized management, onboarding, and mentoring programs, he has played a pivotal role in significantly elevating survey-driven employee engagement scores and reducing employee turnover from 90% to 8%.
Throughout his career, Jeff has served as a strategic adviser to the executive team. His coaching and training has proven success in the integration of three disparate companies and turning them into a unified organizational culture. He has also helped C-level teams avert millions in legal costs within heavily regulated environments by developing and leading programs that mitigated risk and compliance vulnerabilities.
From 2000 to 2004, Jeff was a member of Sprint's University of Excellence team. Serving in a consultant capacity, he guided leaders through forward-thinking, technology-enabled management and problem-solving simulation, helping them build high-performing teams, prepare for succession planning, strengthen conflict management skills, deliver compelling presentations, and navigate ongoing change (e.g., restructuring, reductions in force). In addition, he traveled extensively to deliver root cause analysis programming to highly technical audiences.
Earlier in his career, holding the title of Training Manager, Jeff managed a 45-member team of subject matter expert contractors in delivering training and education programs across North America and the U.K. for the American Management Association. He was on a team that authored several of the association's development programs, including Train-the-Trainer, Communicating with , Diplomacy and Tact among others.
Education:
Jeff holds a B.S. in marketing with an emphasis in communications from Illinois State University.
Additional Facilitation and Practice areas include:
DISC Assessments
Myers-Briggs (MBTI)
Blanchard Situational Leadership II
Institute of Management Studies Member