Project Management Training Information
---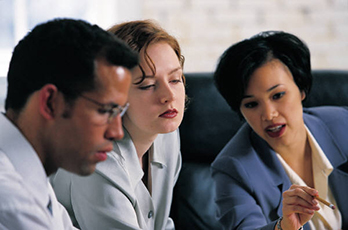 Our project management training courses help you deliver projects on time and within budget.
Smart professionals understand that effective project management requires discipline and a myriad of rock solid skills. Effective project managers are required to be experts in planning, prioritizing, scheduling, budgeting, negotiating, organizing, controlling costs, handling change…and the list goes on.
Flying by the seat of your pants is NOT an option when so much is on the line. It's crucial that project leaders have the skills to manage these projects efficiently. Managers must create better business processes and incorporate systems that effectively integrate people, technology, and procedures to deliver high quality goods and services while managing the bottom line.
---
Have the Skills to Manage Projects Efficiently
---
Alliance Training and Consulting has a comprehensive Project Management Training curriculum that will give you the tools and techniques to master the project management skills necessary to perform at your very best. We know what it takes to develop project managers to improve their skills in all areas of project management. We will develop and customize the curriculum to focus directly on your particular business need or philosophy.
---
The project management training you receive will help you get your projects completed on time and on budget.
---
Key Program Features
So much to do and so little time to do it
Core time management concepts are a must
Learn the skills to handle unexpected and sudden delays
Acquire real life working models and techniques to manage projects in a multi-project, multi-functional environment to achieve optimal results
---
All Alliance project management seminars and workshops are customized to fit your organization's unique requirements. Plus, our training is 100% guaranteed. We will make certain your training targets your people and your organization's needs.
---
Featured Trainers in Project Management